(323) 461-9999
6660 Sunset Blvd. #C
Hollywood CA 90028
Order Online
Get our app!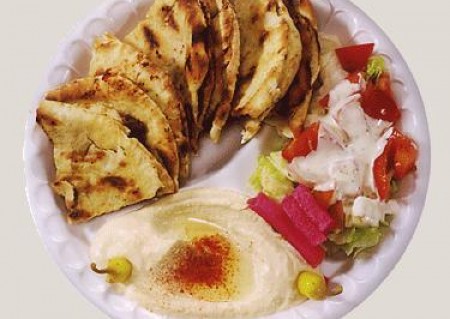 Arayes Plate
2 grilled pieces of bread stuffed with marinated beef and lamb. Served with hummus, salad and pita bread. .
---
0 customers Arayes Plate! Leave a review to let us know what you think.
You may also like
See those other items from Main Menu.
---
2 marinated skewers of lamb.

6 piece mixture of garbanzo beans, parsley, fried in vegetable oil. Served with hummus, salad and pita bread.

Whole Chicken, Hummus, Fries, Rice, Green Salad, Tabbouleh. Normally 39.89. *** WEBSITE ONLY SPECIAL ***